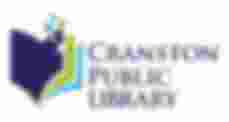 The Cranston Public Library has a longstanding practice of allowing private groups to book and use library meeting spaces. According to the American Library Association, "publicly funded libraries are not obligated to provide meeting room space to the public. If libraries choose to do so, such spaces are considered designated public forums, and legal precedent holds that libraries may not exclude any group based on the subject matter to be discussed or the ideas for which the group advocates."

As stated in our Meeting Room Policy, "meeting rooms are available to civic, cultural, and educational organizations and are available regardless of the beliefs and affiliations of their members. The use of a meeting room does not in any way constitute an endorsement of the group's policies or beliefs by the Cranston Public Library."

The Independent Women's Network paid to use meeting space for a private event to be held on September 19th at the William Hall Library. This meeting is not sponsored or endorsed by the Cranston Public Library or the City of Cranston. As the meeting is not a library-initiated program but rather a private room booking, the library had no part in the content or featured speakers, nor were we informed about the speakers for this event. The library did not promote this meeting in any way.

A thorough review of the event and library policies and procedures was undertaken by the Cranston Public Library administration and Board of Trustees in coordination with the city's legal counsel.

We deeply understand and appreciate the concerns and strong sentiments of all those in the community who have reached out to the library about this event.
ACLU Rhode Island Letter Re: Cranston Library Event
(link opens in a new tab)